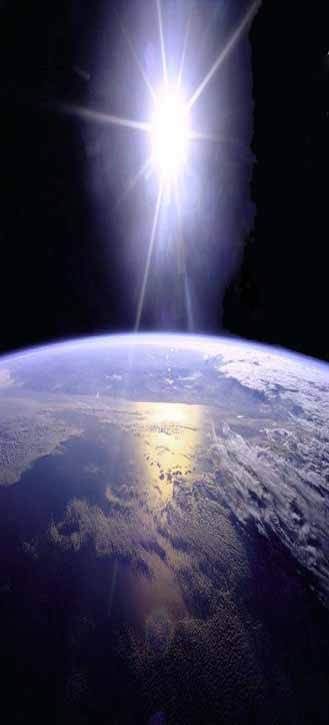 It starts with a letter to David Bowie, then to JJ Annead-director of Quest for fire- then a message i was given.
Hello David,
I informally met you at the Ritz club in New York City on June 9 1982. I went with my friend Mick Zangl. You were with your friend Mick Jagger and the band playing at the Ritz were the Professionals. You and Mick caused quite a distraction with your presence at the balcony level. I decided to come up to the balcony level and catch a glance of you and Mick. There was a crowd of many people around you and Mick, amazing how excited some people get when in the midst of stars. You guys were trying to have a good time, but the crowd was intense. I simply stood on the outskirts of the fans of at least several people thick, I caught my glimpse of the two big stars and I was happy, I was about to leave as my eyes were looking away, you pushed your way through the crowd and tapped me on the shoulder. You looked me straight in the eye and said "Princeton……right" in a confident way. Well, I never been to Princeton university and immediately I figured you have me mixed up with someone else, so I was speechless as I didn't know what to tell you. So you said it again "Princeton". I don't know why I said "yes", but I did, I guess to make you feel happy that your memory was correct and I was simply some student or someone from Princeton that you met in your many travels. When I said yes to you, you seemed very happy and nodded to yourself and made your way back to the table where Mick was sitting. I always remembered this moment as it was the only time in my young life at that time and still is when a major celebrity made contact with me, even though he thought I was someone else. It was memorable to me.
Well, I went about my life with no connection to Princeton University until the year 2003. All my life my pursuits were of science. Since I was a teenager I said to myself I was going to control gravity with some kind of machine I would build. Well, after many years of trial and error with various machines I had to stop as it was taking a major toll on my health and financial state. The great majority of my work is built upon the theory of relativity by Albert Einstein. I decided to go to Princeton University just to walk the halls in which my favorite scientist had taught in his life here in America. It was a personal connection for me and It felt good just to visit his old classroom and visited his teacher office. I had no intention whatsoever in what followed as my only purpose was to visit the school where Einstein had taught. I got this crazy idea that I would write all my ideas on the blackboard in his old classroom in which he taught. Like a "mad scientist" I wrote all my ideas on the entire width of the blackboard, from one side of the room to the other I wrote my attempt at unifying physics, something Einstein tried to do along with many physicists, a goal in physics in which has not been done to this day. I titled the writings" Einstein did unify physics" as I believed I have uncovered some things not known in his time. It was my way of closing this chapter of my life or at least taking a break from gravity for awhile.
That is my Princeton story. In the course of my investigations on gravity, I discovered a way to attempt nuclear fusion. What this means is that the energy crisis will be eliminated with an unlimited and clean source of fuel for our children and all eternity. The fuel in my system is WATER. Hydrogen and oxygen. If that sounds amazing to you, tell me what in this universe is not amazing. To continue, I recently seen a movie called the Prestige. I was told that it was YOU who played the part of Nikola Tesla.
Well my friend, my name is Sam Azar and I have discovered the greatest invention since the caveman used two sticks to make fire. "Not two sticks, but two electrodes". An unlimited and clean fuel for mankind to advance into the 21st century. I conducted my first real experiment on Palm Sunday this past April. In a nut shell, I have demonstrated the power of a lightning bolt to resonate inside Water itself. The driving force in my system is Nikola Tesla's Induction COIL! INVENTED BY NIKOLA TESLA HIMSELF OVER 100 YEARS AGO.
If you believe this is more than coincidence, then please come to my aid. I need you in helping me expose this idea for humanity. Specifically, in order to prove me right, it is my focus to convince the Westinghouse Corporation ( leading supplier of all nuclear power plants) to remove their fission rod assemblies and install my electrode system and conduct a safe and clean FUSION process with WATER itself. I have always walked in the light with a strong belief in God. The time has come to give energy to all of civilization. This is exactly what Nikola Tesla tried doing to his last day on Earth. I have completed that mission. The Tesla coil has now found a noble place of use J
Sincerely
Sam Azar
Noblefuse .org
May 22 2007
Ground control to Major Tom Jerome Newton- have you found energy yet----yes--- WATER--!!!
The band professionals on youtube-vintage 1981----WHO KNOWS WHEN YOUR TIME WILL BE- WHO KNOWS WHAT YOUR GONNA SEE
http://www.youtube.com/watch?v=Kp0Ym...eature=related
FIRST NATION-----GO UNTIL THE BODY CAN GO NO FURTHER, THEN MOVE ON. THIS IS WHEN THE EAGLE WILL LET GO
-
Photo Sharing and Video Hosting at Photobucket
A question to Jean- Jacques Annaed, director of the film Quest for fire
Dear Jean-Jacques,
I highly enjoyed your recreation of early mans discovery of fire by two sticks in 1982. My name is Sam Azar, I have created fire in the 21st century with water as my fuel, not with two sticks, but with two electrodes.
I recently wrote David Bowie, artist/singer/actor, a letter in which I portray I believe our two paths are of either fate or coincidence. I believe connections are real, ever since my completion of experiments on this previous palm Sunday, many connections have become visible. I would like to share some with you as these connections I have pertain to your film-Quest for Fire.
Let me start with several questions for you and then I will tell you what I see.
1.why did you choose the badlands of southern Alberta for your opening and closing scenes of the movie. Also, why did you use a can of gasoline for the fire and not wood
2. Because Anthony Burgess was not available for creating the language of the Ivaka tribe, you simply substituted actual Inuit Indians as the voices for the "enlightened tribe". what tribe of Inuit were they, and why them, also, can you please have someone have a translated version of their chants and conversations to the "shadow people"
This is why I write you. At the end of this letter, I will send you a copy of my letter I sent to David bowie. On my website in which I posted a copy of the letter to David, I also put a picture of your film at the bottom, this may easily be created on a webpage, simply text and images. Thus, a letter of text with an image of the cover for your movie. As you are aware on the cover are the three caveman and one cavewoman. Everett is holding the fire carrier. When one views this picture, the fire almost resembles a STAR as the lines of illumination emanate from the fire. This was intriguing to me as with so many other connections I have uncovered, however, I will only relate one such connection with you in which I find fascinating. I have received the conception of writing to David in a place called the Valley of the Gods in southern Utah, (ALONG WITH MUCH MORE ) next to the town of Mexican hat. This should be on any map. The Navajo translation for this area of the valley of the Gods is Warriors frozen in time. It was a remarkable place with a billion stars at night and coyotes singing. I was alone on this trip as most of my many trips throughout north America for enjoying our great national parks. I ended up on this route thru Utah as my intention was to go the southern rim of the grand canyon and perform my annual hiking adventures. HOWEVER IN REFLECTION- I DIDN'T NEED TO GO ON ANY TRIP AFTER MY DISCOVERY- I WAS SUMMONED AND LED TO THIS PLACE. It was getting dark and I needed a place to sleep for the evening, I drove by a sign that said valley of the Gods and I followed the dirt road into the middle of nowhere surrounded by majestic columns. A very special place. Needless to say, one of my strong thoughts that evening was to contact David upon my return to home, several days of driving by auto. Before leaving I took a rock from a firepit in this desert, a souvenir for me. Why not, fire pits, anything with fire is on my mind now in light of my discovery. I come home a week later, I write my letter to David and paste your picture of quest for fire on my website noblefuse.org/davidbowie.html
After several days I realize this star fire and I want to watch the video again, as you know the first scene and last scene in your movie is the fire in the middle of nowhere in the badlands of southern Alberta, close to a town called Medicine hat, remember Mexican hat is next to valley of the gods. I have lived slightly north of the badlands in Edmonton and Athabasca as I lived there for two years in early nineties. I have definitely driven thru the badlands on several occasions., and walked about in a short time manner as I was on the move. As you know the Inuit Indians are a local peoples of the northwest territory, my only connection to them is simply learning a beautiful phrase to live by if you are a person who pushes the limit in both physical and mental endeavors-go until the body can go no further, then move one, this is when the eagle will let go--- I have pasted this phrase on the bottom of my site also, I have lived by this creed along with others for a very long time.
I speak not of the connection between both of these places as being next to a town with hat in their names, Mexican hat and Medicine hat which do have similar meanings in native American history. My fascination is that when viewed from a map. THESE TWO LOCATIONS ARE EXACTLY IN LINE WITH EACH OTHER IN REGARDS TO LONGITUDE. The distance between them is more than 1000 miles. I have created fire with two electrodes with use of an unlimited and clean fuel source--water. Your movie is quest for fire with two sticks. I am very curious what the actual translations of the Inuit Indians as they spoke to the shadow people( the enlightened peoples who possessed the mastery of fire ).
Sincerely
Sam Azar
noblefuse.org
June 1 2007
valley of the gods---warriors frozen in time-(left) near the town of Mexican hat in southern Utah USA
badlands of southern Alberta- (right) near the town of medicine hat in southern Alberta Canada
http://noblefuse.com/davidbowie.html